Set sail from Fort Lauderdale on your 7 night Eastern Caribbean Cruise to: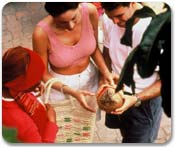 Nassau, Bahamas
For a city now known for its warming sun and balmy breezes, Nassau has a tumultuous past. First settled by the English, the area was contested by England, France and Spain. For many years, Nassau was a home base for notorious pirates, and it was burned to the ground by the Spanish three different times. Since 1740, however, visitors from all over the world in search of both relaxation and adventure have made Nassau their favorite destination.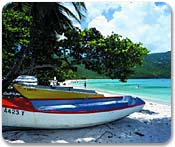 Charlotte Amalie, St. Thomas
St. Thomas is known as an idyllic vacation spot today, but its history is not so peaceful. In the 18th century, the island was at the center of a bustling pirate culture, as swashbuckling pirates such as Blackbeard and Drake traded stolen wares in the port of Charlotte Amalie. This world-renowned Caribbean island is home to amazing beaches, gorgeous sea and landscapes and unbelievable duty-free shopping.
Philipsburg, St. Maarten
When the Spanish closed their colonial fort on St. Maarten in 1648, a few Dutch and French soldiers hid on the island and decided to share it. Soon after, the Netherlands and France signed a formal agreement to split St. Maarten in half, as it is today. Philipsburg displays its Dutch heritage in its architecture and landscaping. The island offers endless stretches of beach, beautiful landscapes and great shopping.